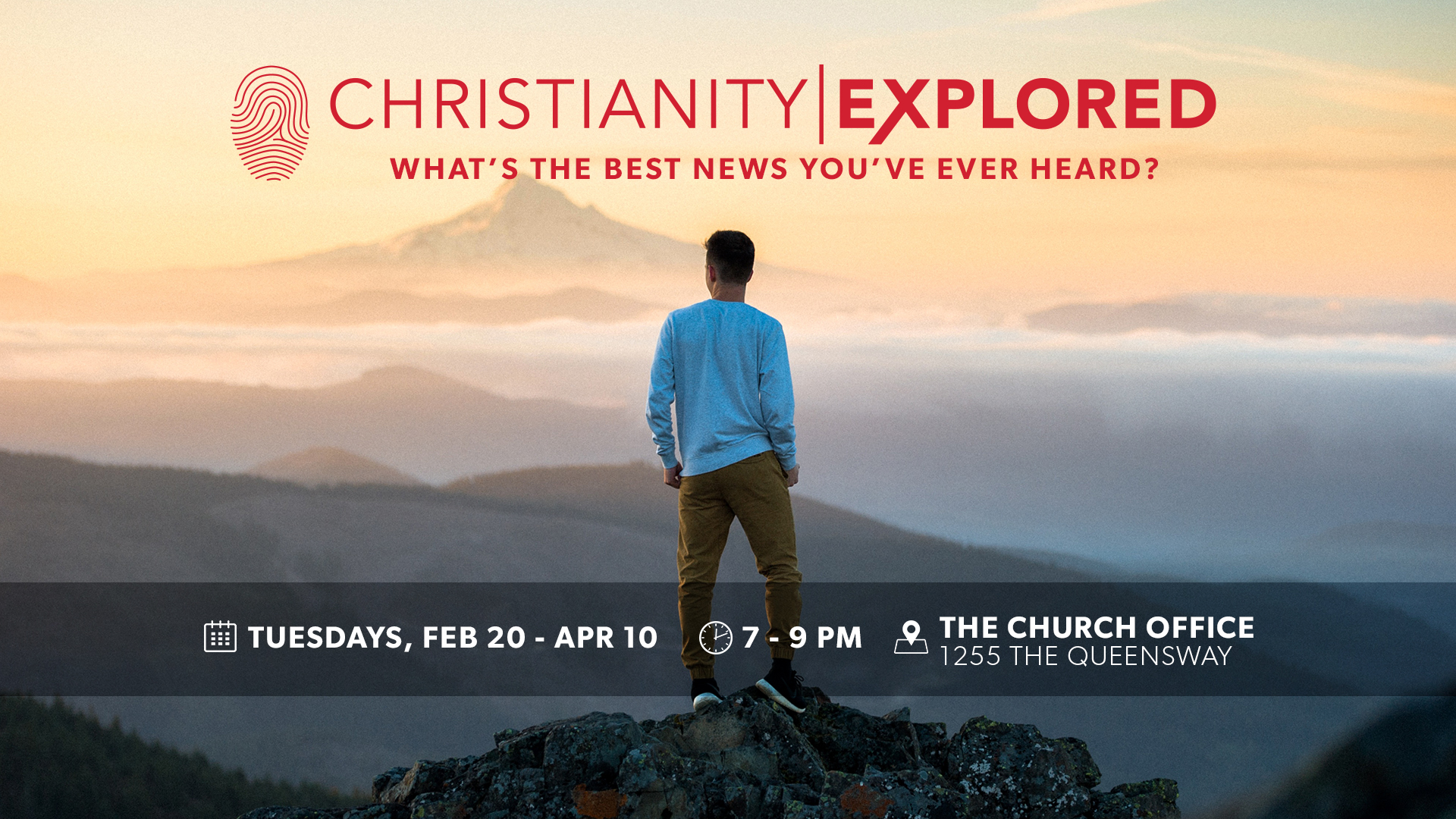 What's the best news you've ever heard?
What is Christianity Explored?
Christianity Explored is a 7-week journey that will give you the time and space to think about the big questions of life and to explore the life of the person at the heart of the Christian faith - Jesus Christ. It might be the best news you've ever heard!
What happens at Christianity Explored?
Each week, we gather around 6-person dining tables set up banquet-style at our church office space. We start with dinner and a time to chat and relax. Then, we spend some time finding out for ourselves what the Bible says about Jesus Christ and the meaning of life. This is done over the dinner table, where you can ask questions or sit and listen to others.
You can say as much or as little as you like. And don't worry - you'll never be asked to sing, pray or read aloud. You don't need to know anything about the Bible either.
What's each week about?
Each week, the course is on a different aspect of Jesus' life, and of our lives. The course works through Mark's Gospel, one of the life stories of Jesus found in the Bible.
What are we doing here?
Who is Jesus?
Why did Jesus come?
Why did Jesus die?
Why did Jesus rise?
How can God accept us?
What does it mean to follow Jesus?
When and where is Christianity Explored happening?
Christianity Explored runs from 7 - 9pm on Tuesdays from Feb 20 to April 10 (with a one-week break on March 13 due to March break). Each session is held at the Harvest Toronto West Church Office (1255 The Queensway, behind the Mandarin).
If you need to miss a week, that's ok too. And you can pull out any time you like, for any reason.
If you are interested in attending Christianity Explored, click "Register Now"!